PROJECT SUMMARY
One challenge with travelling exhibits is that the space the exhibit will inhabit changes with each location both in shape and size. This design aims to provide a simple modular solution that allows the exhibit to be adapted to whatever new space it is in. The overall exhibit can expand or reduce in size, as well as change the shape of the stands using angled pieces. The content on the stand similarly can be swapped or pared down using a pegboard base and panels that can be screwed into the base.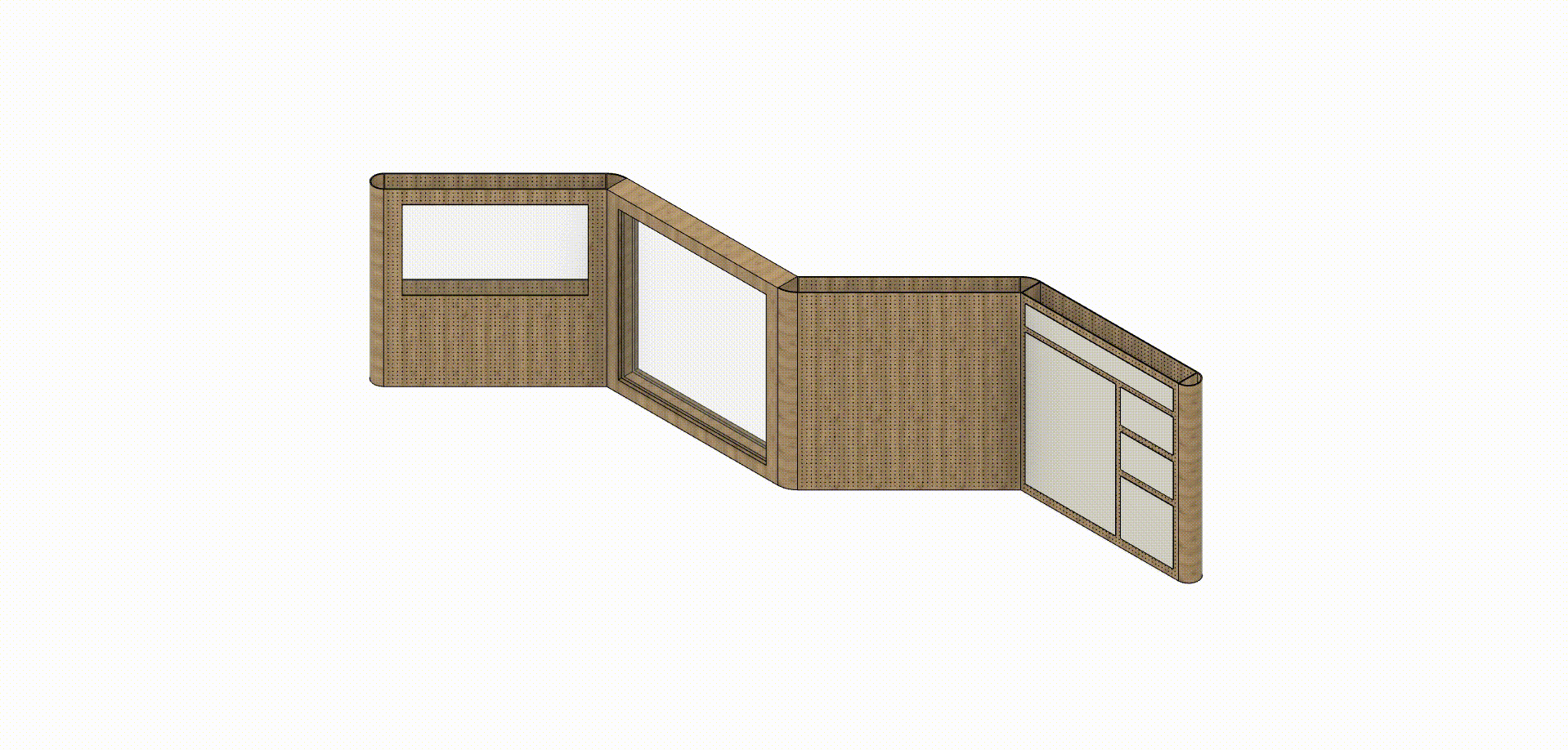 This design has base panels made of pegboard that are connected to each other using spacers and angled corner pieces. These corner pieces can be rotated so that the overall shape the stand makes can be changed for each location the exhibit inhabit. The spacers are meant to give the base panels stability to stand up, while also allowing curators or installers to go behind the base panels and change out the content panels.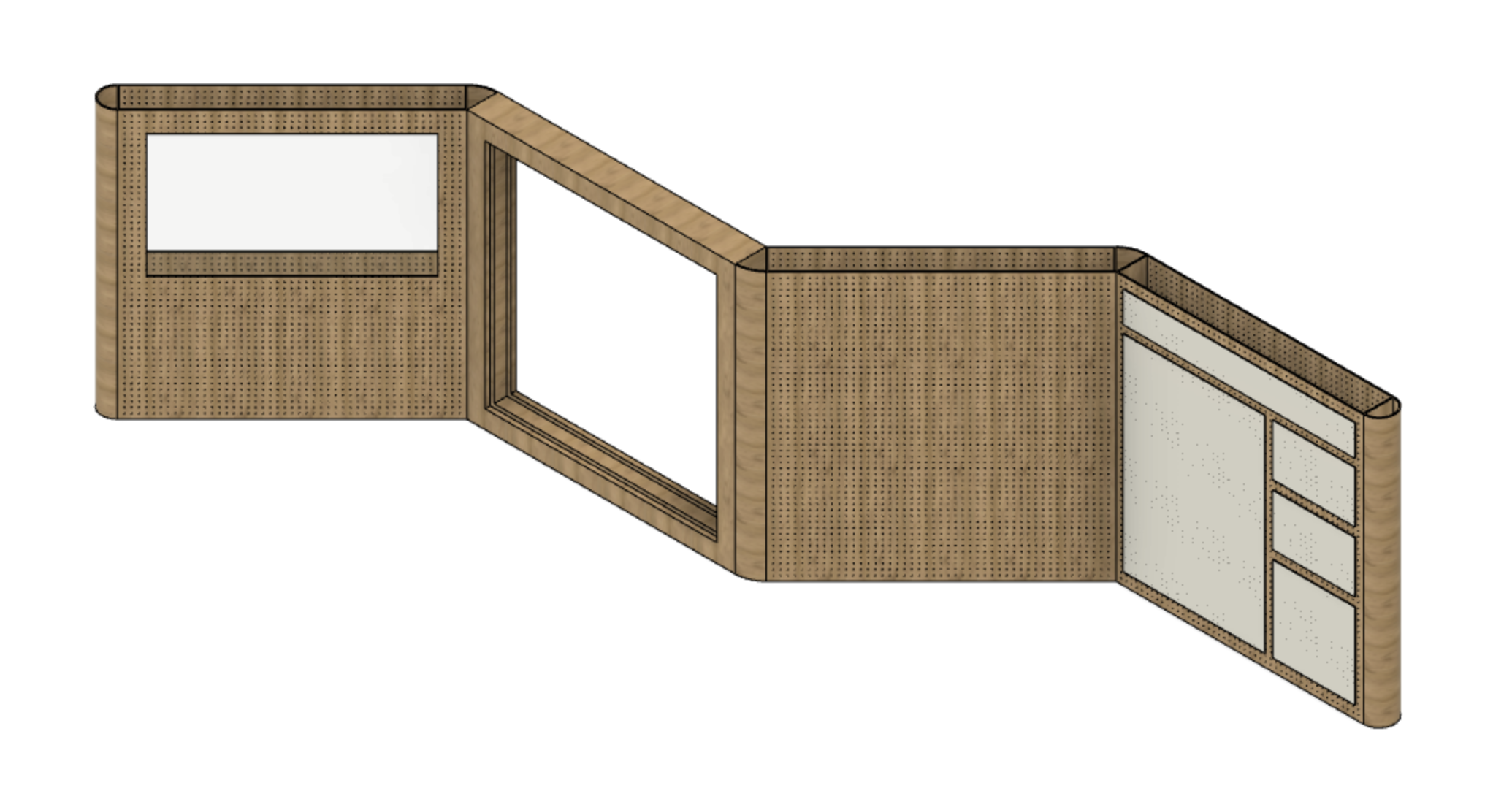 Ideation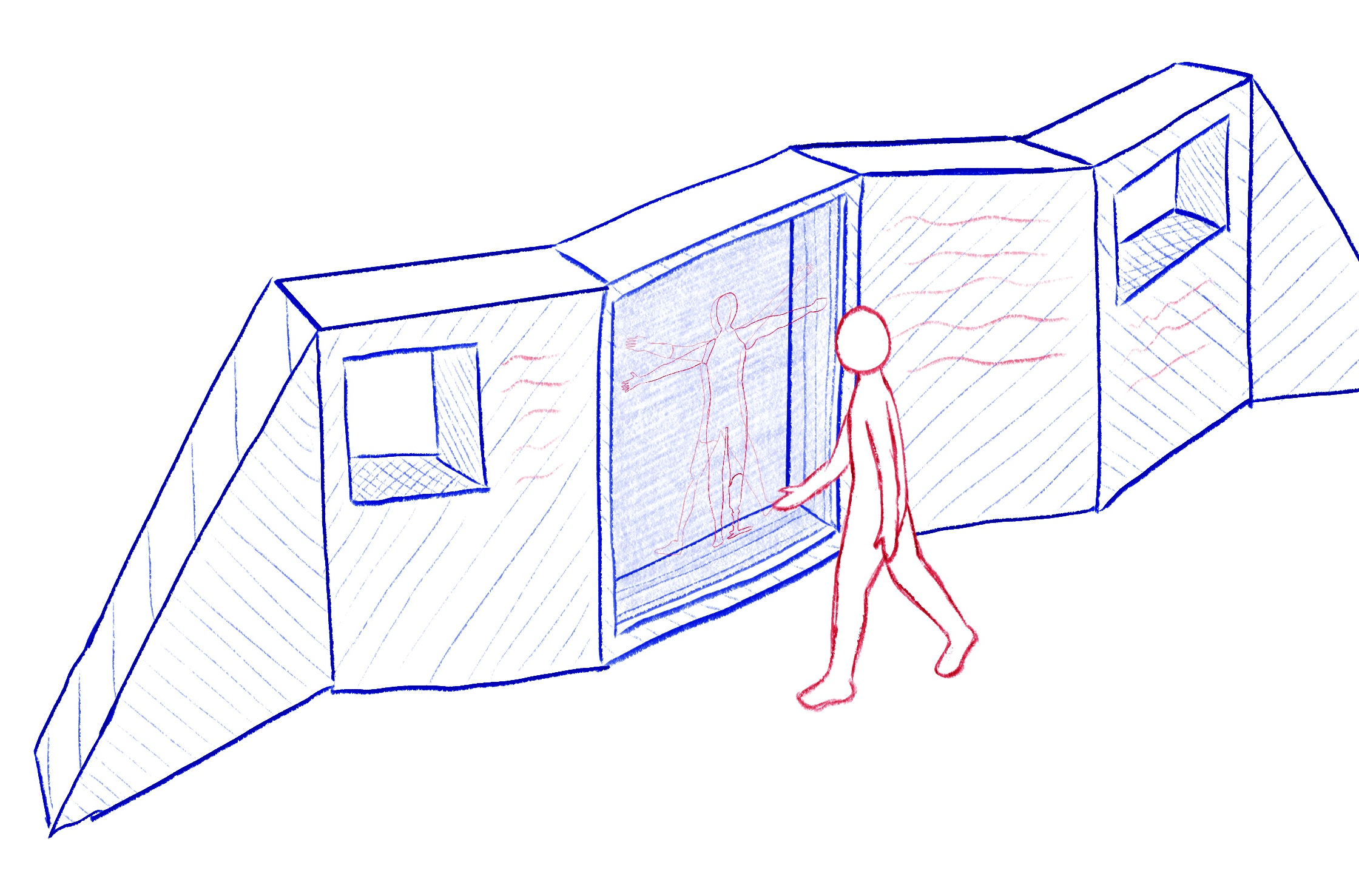 These are some of my sketches from the ideation stage of this project while I was working at Design Museum Everywhere. The above sketch shows the shape inspiration for this project and some of the unique panel types. The sketches below shows the mounting technique for content panels on pegboard and the initial inspiration for the transparent panels.